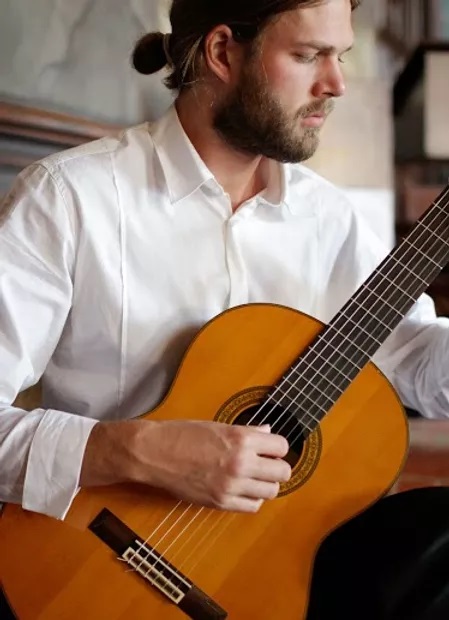 Classical guitar lessons are an amazing way to expose yourself to an inspiring art. Whether you are an experienced guitar player learning a new style or a beginner, Bill Dickman can teach you.
Bill teaches and performs a wide variety of music including Classical, Jazz, Rock, Pop, Folk and Country. Additionally, he holds a Masters degree in guitar performance from Arizona State University.
Bill has taught over 250 students of all ages, levels, and styles. His students have described him as a patient, consistent, authentic teacher. Bill aims to deliver great results to his students, while maintaining a positive teaching environment. His studio consists of working professionals, retirees, and young students ages six and up.
In Bill's own words, "My teaching style is 'student centered.' I believe it is important for students to learn and understand music at their own pace and on their own terms in order to achieve the best results. It is my job to take every opportunity to encourage students' interests while providing them with the tools, skills and knowledge that will transform those interests into musical abilities. Regardless of whether my students will have a career in music performance or are wishing to add value to their lives through playing a musical instrument, I will provide them with the skills they need for success."
Lesson Rates
$30 – 30 minute lesson
$40 – 45 minute lesson
$50 – 60 minute lesson